Employee video with Life Inside
89%
increased time on site.
31%
increased conversion rate.
90%
cost-cut on video creation.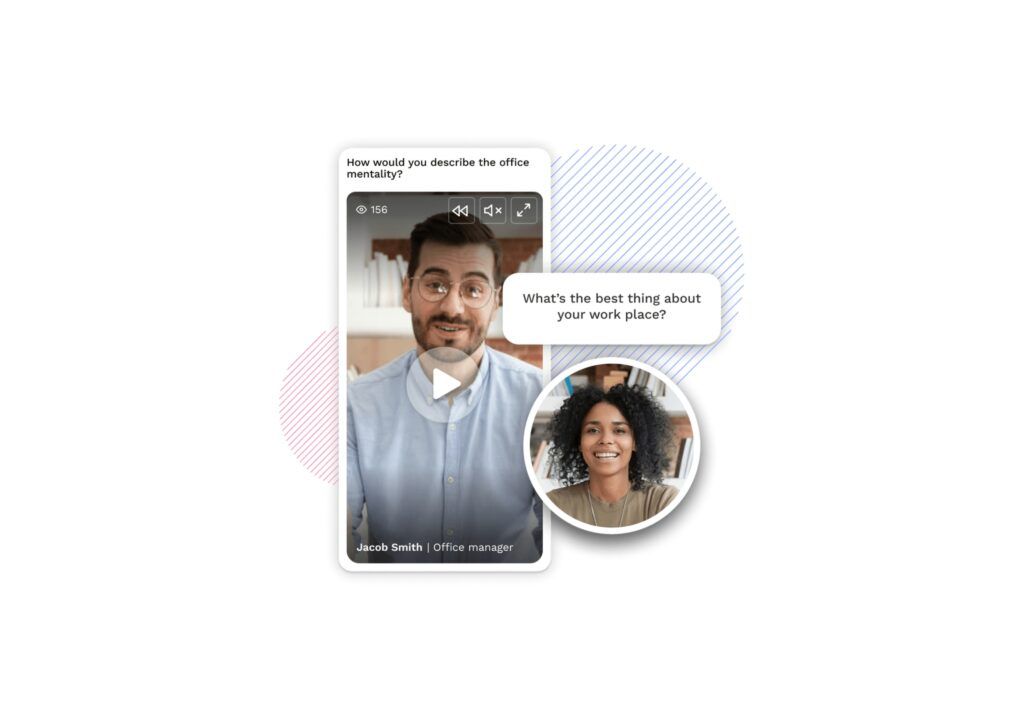 Next level employer branding
Attract the right candidates
Build an authentic employer brand by letting your employees tell your company's story. With the video tool Life Inside, developed by Oddwork together with partners, you get an easy-to-use platform to create, share and publish on your career site or website.
Life Inside: How it works
Send video requests to employees or clients
Log into the platform and effortlessly send out video requests together with questions about life inside your company.
Review, approve and publish
Respondents record their personal mobile video replies and upload them to Life Inside for approval. When you're happy with a video, decide where you want it published and take it live.
Videos are shown on your website, career site and job ads
The platform automatically makes sure the most relevant videos are shown to the most relevant target group to create engagement.
Contact us for a demo and more info
You're steps away from producing your first video. Get in touch to get a video.