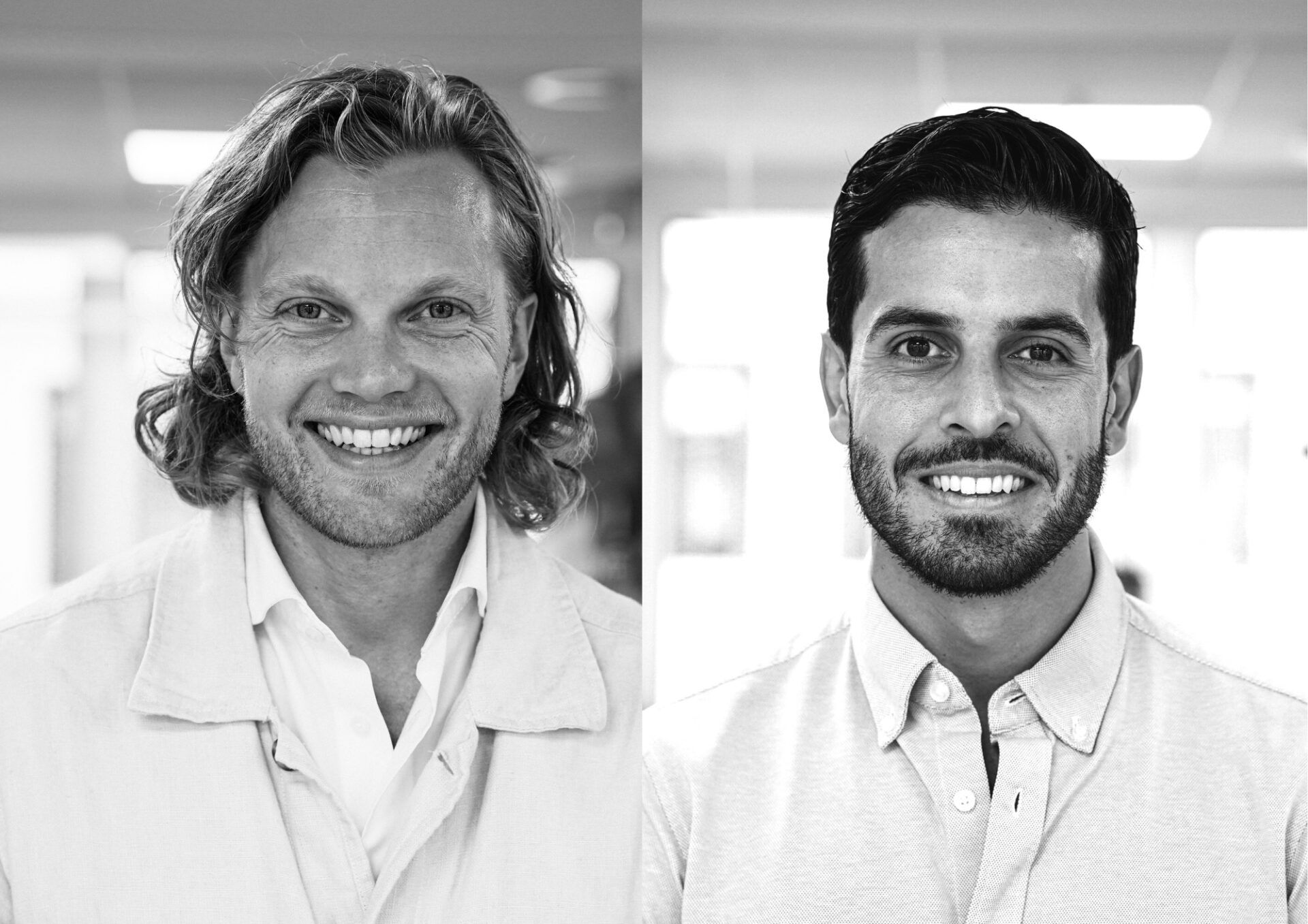 Employer Branding
Employer Branding Trends from 2022: ahead of 2023 – Employer Branding Talks November 22
23 NOVEMBER 2022
2022 is coming to an end, and it's no exaggeration to state that it has been a challenging year affecting all of us. As individuals, societies, countries, professionals, companies and, not least, employers. 2022 has been far from easy, and along this challenging road, we still have our strategic goals and targets. The preconditions have, in many senses, changed – but the challenges remain. So how do we attract, recruit, or maybe most importantly, retain talents in an ever-changing world like this? Was Employer Branding only a subject of an economical high roll, and will it become less relevant in the future? 
In our eighth Employer Branding Talk, our Founding Partners, Charles Sinclair and Poyan Karimi discuss this year's most important Employer Branding trends – and what they will look like in 2023. Click here to watch the recording of the event!
"Great cultures come together during tough times. Weak cultures fall apart."
What will the future of Employer Branding look like?
Despite the global changes during the last couple of years, the job market remains surprisingly tight. Trends from the pandemic, such as The Big Quit and Quiet Quitting, have left central banks, macro-economists and politicians astonished – it's still as hard to find and attract top-tier talents. At the same time, candidates continue to expect even greater insight into the company before applying for a job. In other words, Employer Branding is still as relevant as ever to succeed in attracting and recruiting talents. The real challenge is to distinguish your employer brand from competitors and offer the best employee experience to your specific target group. To keep you updated on what the candidates will expect in the future job market, we have listed three trends in employer branding to keep an eye on in 2023:  
Three

trends to expect in the future of Employer Branding
1. Employer branding becoming a strategic business function
According to a study by LinkedIn, 72% of recruitment leaders worldwide agree that employer branding has a significant impact on hiring. With that said, Employer Branding will continue to become more and more of a strategic business function guided by KPIs. After all, it's the people behind your company that will help you reach your strategic goals – and your employer brand is a crucial factor for attracting the right people who are motivated to do so.
When looking at the industry's top employer brands, it's common to see that the company's HR department and marketing team are working closely together to create a strategic employer branding strategy, swiftly outrunning their competitors by working in a structured way. In other words, involving different people with expertise in recruitment and marketing can be the key to success in creating your employer branding strategy!
2. Candidates continue to behave like consumers
As we mentioned, candidates continue to expect even greater insight into the company before applying for a job. In fact, job seekers act more like consumers in today's job market and evaluate companies like products online – they shop for jobs! To stay relevant and exciting to the candidates, organisations need to promote their employer brand and the value they offer more clearly and transparently.
3. Employees are involved in the recruitment process

Today, 87% of top employers involve their employees in attracting candidates to the company. That is an increase of 13% since 2020. To put it simply, people want to connect with others. A great and cost-effective way to communicate with your target group transparently is by including user-generated videos, or so-called employee video testimonials, in your employer branding strategy. The use of video as a tool in employer branding has become more and more relevant in recent years, and it's also an effective way to create a relationship with potential candidates in a digital world.
Attract the right candidates and customers with Life-Inside

 



Are you ready to let your people tell your brand's story and increase your conversion rate by 31 %? Click here to read more about our video platform LifeInside – the All-In-One platform for user-generated video.  
But wait, there's more!
Looking forward to next year, we can see that many more trends will influence the future of employer branding. If you want to discover these upcoming trends and discuss tomorrow's employer branding with us, don't hesitate to get in touch!  Until then, here are some other employer branding topics buzzing out there as we speak!
Analyzing the employee experience in real-time (pulse surveys)
Using employee surveys to measure engagement and gather feedback to retain in the best way is increasing in popularity.
Stability (and flexibility)
Stability and flexibility = the new black. Increasingly clear in most candidate market surveys. 
Diversity & Inclusion (D&I)
Diversity and inclusion continue to grow in importance. From 54 % to 59 % (big employers) and from 66 % to 74 % (enterprise companies). 
Re-skilling employees
Building skills and competencies is one of HR Managers top priority (Gartner) 
Not just employer branding – we're into recruitment as well!